Member offers
Members can enjoy some fantastic discounts and special offers from other members on a variety of products and services.
Other companies that are part of our membership scheme have been carefully selected for the quality of what they can offer to ensure that our members have the best possible experience.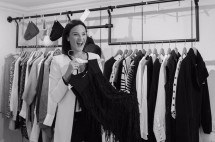 Lindsay Punch Styling
How to Build a Capsule Wardrobe
Charlton House on Monday 4th December 10am - 12pm before the WMB Shepton Mallet monthly meet up.
Tickets are £20 and is open to the public however WMB members can redeem their £20 against any 1-2-1 colour, wardrobe, personal shopping or online consultation.
Contact: Lindsay Punch
Tel: https://www.eventbrite.co.uk/e/how-to-build-a-capsule-wardrobe-tickets-38855796734
Visit the Website
---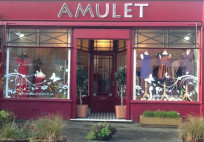 Amulet Boutique
WMB members receive a 10% discount on purchases they make at Amulet boutique.
Contact: Amulet Boutique
Tel: http://www.amuletboutique.co.uk
Visit the Website
---

Amy Newton Personal Trainer
A FREE taster session 'How To Get Fitter & Tone Up in As Little Time As Possible'.
Designed for women who are struggling to find the time and motivation to exercise, lead very busy lives but want to look after themselves and want to get fitter and tone up ASAP.
Contact: Amy Newton Personal Trainer
Tel: https://amynewtonpersonaltrainer.com
Visit the Website
---