Information, knowledge and training to help you make the most of your membership and grow your business.
How to make your customers sit up and take notice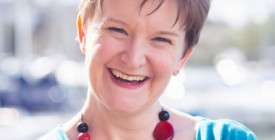 Penny Brohn
Penny Brohn, Chapel Pill Ln, Pill, Bristol BS20 0HH
Cost £49.00 + VAT non-member rate (FREE for ALL Start-up/Student Members, Pro Members and Ultimate)
Wed 11th Mar,2020

Your visit
In order to book you in as a guest we will need you to complete the form to the right, which will create a free online membership for you enabling you to attend.
Already registered? Click here to login.
Payment Method
All payments are now to be taken by Direct Debit through GoCardless.
You'll be notified before each payment is taken and your payments are protected, so you're guaranteed a refund if a payment was ever taken in error.
Already registered? Let's log you in:
Forgotten your password? Click here to reset

Not yet registered? Let's do that now:
* = Required field