We invite you to come as a guest first of all, to see if you want to join our networking group. This way you get to meet our members and experience first hand our style and format.
Chepstow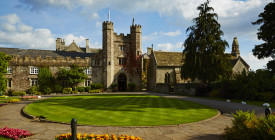 St.Pierre Marriott Hotel
St Pierre Park, Chepstow, NP16 6YA
Cost 30.00 (including VAT)
Fri 25th Oct,2019

Your visit
In order to book you in as a guest we will need you to complete the form to the right, which will create a free online membership for you enabling you to attend.
Already registered? Click here to login.
Already registered? Let's log you in:
Forgotten your password? Click here to reset

Not yet registered? Let's do that now:
* = Required field