Information, knowledge and training to help you make the most of your membership and grow your business.
Networking Skills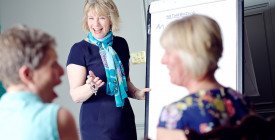 'Our Offices'
Iwood Lane, Wrington, Bristol BS40 5NU
Cost 49.00 (Free for WMB Start-Up, Pro and Ultimate members)
Fri 17th May,2019

Your visit
In order to book you in as a guest we will need you to complete the form to the right, which will create a free online membership for you enabling you to attend.
Already registered? Click here to login.
Already registered? Let's log you in:
Forgotten your password? Click here to reset

Not yet registered? Let's do that now:
* = Required field