Information, knowledge and training to help you make the most of your membership and grow your business.
Bookkeeping essentials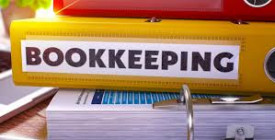 Penny Brohn
Chapel Pill Ln, Pill, Bristol, BS20 0HH
Cost 49.00 + VAT non-member rate (FREE for ALL Start-up/Student Members, Pro Members and Ultimate Member
Wed 13th Mar,2019

Your visit
In order to book you in as a guest we will need you to complete the form to the right, which will create a free online membership for you enabling you to attend.
Already registered? Click here to login.
Already registered? Let's log you in:
Forgotten your password? Click here to reset

Not yet registered? Let's do that now:
* = Required field